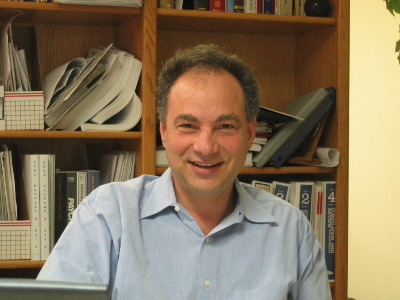 Joe Bellavia, CPA. My tax and accounting practice is designed to provide tax, bookkeeping and accounting services to individuals and small businesses.

In 1976, after serving 3 years in the Army I returned home to attend Western Michigan University, graduating in 1979 with a Bachelor's degree in Accounting. Then I went to work for a small CPA firm in downtown Chicago for one year, then two years as a controller for a small manufacturer in Elk Grove Village, IL. In 1981 I passed my CPA exam and was licensed in Illinois. By 1983 I was the manager for a warehousing operation in Michigan. We sold that operation and the owner moved me to San Diego, CA to start a new business helping individuals start their own business. By 1986 I was back in public accounting, again with a small local firm. In 1987 I was licensed in California and started my own practice. For the past 20 years I have provided tax audit representation, tax preparation, bookkeeping and accounting services for small to medium sized companies.

In addition to my accounting practice, I wrote the initial 100 questions and answers for Quicken Tax Deduction Finder Feature, teach Federal Individual Income Taxation at San Diego Mesa College and UCSD Extension, taught club accounting for the San Diego Chapter of Better Investing and regularly present for SCORE. I was formerly on the board of directors for the San Diego Chapter of Better Investing and a current member of the American Institute of Certified Public Accountants

We are in the process of updating this site. In the meantime you can reach us at 858 679-8661 and by fax at 858 762-4603. We are looking forward to hearing from you. You can also contact us at our e-mail address: joe.bellaviacpa@gmail.com.

If you are not familiar with our company and your first contact with us is online: We would be pleased to hear from you! Please let us know what your needs and questions are, we will be more than happy to help.

In brief, you should know the following about us: our company was established in 1987 and has been responsible for providing outstanding tax and accounting services including prior year returns ever since. Our specialty is in the area tax compliance, bookkeeping and representation before the Internal Revenue Service. Our regular customers particularly value our experience. Our business is located at 12927 Pomerado Road, Poway, CA 92064.